What is clear PVC tubing used for?
Clear PVC tubing is used for a variety of applications, including the transfer of liquids, air, and gases. It is commonly used in industries such as food and beverage, pharmaceuticals, and chemical processing. Clear PVC tubing allows for visual monitoring of the flow of liquids and gases, making it useful for monitoring and troubleshooting systems. It is also durable and resistant to chemicals, making it suitable for use in harsh environments. Additionally, Clear PVC tubing is relatively inexpensive, flexible, and easy to work with, making it a popular choice for many types of industrial and commercial projects.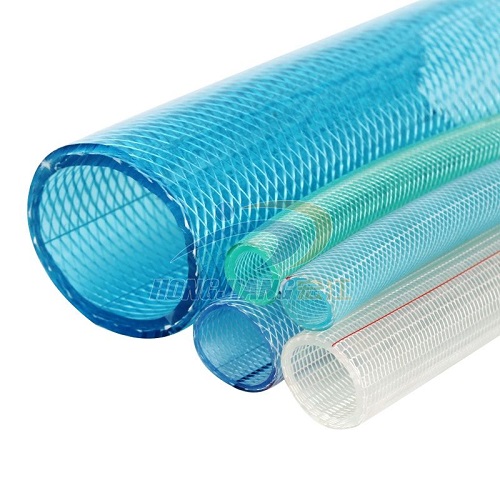 PVC clear Transparent fluid hose
1) The PVC hose is flexible, durable for hard weather and temperature, chemical resistance, non-toxic and odourless.
2) The high grade type can transport food, milk, drink,wine,etc.
3) It's clear and easily to see the goods transported in it..
4) Smooth surface, bright outlook, we can do different colors according to customers' request.
5) Fiber reinforced hose inner diameter size from 4mm--64mm.
6) Working Temperature: -30°C-105°C, we can do high-temperature resistant grade and low -temperature resistant grade.Product application:
Application:
Applied to medical equipment, food manufacturing liquid tupe and pneumatic tube, also used in household appliances, wire and cable of industrial machinery industry for providing insulation protection.
PVC Clear Hose Application:
PVC transparent hose is used for conveying water, oil, gas under normal working condition in factories, farm, ship, building and family.
PVC Clear Hose Characteristic:
●Flexible, light, transparent
●Food grade, non-toxic, without odor
●Anti-erosion and anti-abrasion
●Anti-aging, long working life
If you are interested in sending in a Guest Blogger Submission,welcome to write for us!