What is Heat Resistant Conveyor Belt?
Heat resistant conveyor belt are specially designed to withstand high temperature environments and to protect the conveyed material from damage due to heat exposure. They are made of materials that have a high heat resistance, such as fiberglass or ceramic fibers, and are coated with heat-resistant rubber compounds. These belts are commonly used in industries such as cement, steel, and power generation.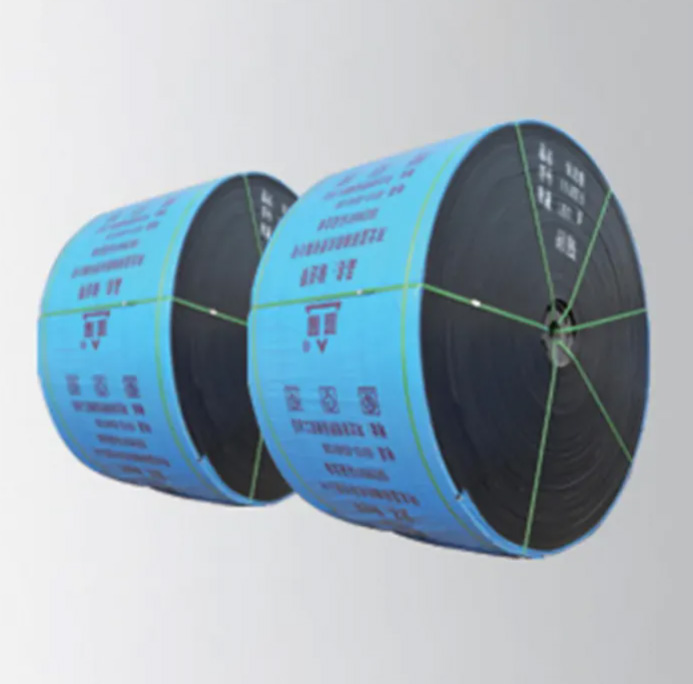 Our product:
The belt carcass of this product is EP fabric(D.S.EP or CC56) of high modulus, low shrink, and high breaking tensile strength. Cover rubber of this product uses SBR, CR, EPDM rubber or Chloroprene rubber that has very good high temperature resistance. The belt is made with extra care after mixing rubber with high temperature resistant materials, assembling and vulcanizing.
The carcass of this product has very high adhesion after the special treatment of coating and shaping.Under normal working temperature of below 180℃, the belt is low in elongation, excellent in anti-abrasion, and can bear 250℃(in the cooling condition, 300℃-600℃) high temperature for a short time. The belt is suitable for use in cement, metallurgical and steel industry.
Features & Advantages
1、Heat-resistant cover resists cracking and hardening
2、High-temperature resistance to tearing and abrasion
3、High strength carcass construction
4、The carcass with heat-resistant material
Application Fields
Metallurgy, steel plant, building material and construction, energy, chemical, machinery equipment and port.
Execution standard
GB/T20021-2005
Tensile Strength & Width
Tensile Strength: 300~3200 N/mm
Width: 500~2400 mm
Features and implementation standards
Characteristic:
Be conducted by cotton canvas or polyester canvas of high content of cotton and cover rubber of heat resistant.
Advantages and usage:
Be used to convey hot materials or elevated temperature materials such as metallurgy, casting, coking, building material, chemical and so on. Because the cover rubber is of a certain heat resistance.
Standard: GB/T20021-2005《High Temperature Resistance Conveyor Belt》
If you are interested in sending in a Guest Blogger Submission,welcome to write for us!